Our Services
How can we help?

Automotive
At Kelly Insurance Brokers, we offer several levels of automotive coverage including special commercial & fleet Insurance policies.
From basic packages for clients who want simple coverage to clients who want additional liability protection and coverage from unusual occurrences such as Fire, Theft, Glass and more.
Ask your Kelly Insurance specialist to help determine what package policy will best serve your requirements to ensure you are properly covered for any Personal or Business Situation.

Residential
Protecting your family's future, your investments and your way of life is important.
Your carefully tailored policy should cover a variety of potential perils and provide sufficient security to cover not only the replacement value of your home, but also your belongings, living expenses and any unforeseen expenditures during the rebuilding or transition period.
At Kelly Insurance Brokers, we take the time to make sure your home coverage process is simple and understandable.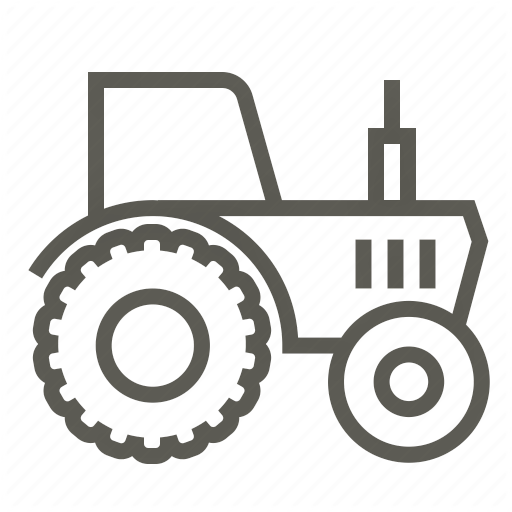 Farm
Regardless whether you are a farmer, a rancher or an acreage owner living in town or on the farm, if you participate in any type of farm activity there are policies to protect your investment that will cover everything from farm structures to equipment.
Proper insurance will not only protect your property & equipment but also even protect you from potential losses from downtime.
Proper coverage will encompass Dwellings, Farm Structures, Machinery/Tools, Livestock, Feed & Fertilizer, Liability and more.

Tenant / Rental
Tenant insurance is designed to protect your personal possessions with full replacement value and to protect your landlord's investment.
Most policies include special limits on certain types of property so be sure to ask us about items you have such as tools, boats, atv's, etc.
We will also make sure you have proper liability coverage in the event you were held liable for damage to your landlord's property.

Oilfield
Your insurance specialist can guide you to the best coverage for all aspects of the oil and gas industry from liability coverage for tool pushes, battery operators, and water haulers to mobile welders, consultants, and supervisors. Even environmental impact, including first person liability.
We offer insurance packages for everything from directional drilling to service rig contractors. Contact your Kelly Insurance specialist today and be certain in the security of knowing you are properly covered for all your insurance requirements.

Trucking
Count on our years of experience serving the Transportation Industry. Federal and Provincial Motor Carrier Acts often make it a legal requirement for truckers to carry cargo insurance.
At Kelly Insurance Brokers, we have been providing coverage for the trucking industry and its cargo for decades. Whether you are carrying perishable loads, grain or livestock, Kelly Insurance will make sure you are properly covered with the most reasonable rates available.
We understand protecting your personal property and business ventures is very important. We will take the time to ensure you are properly covered.
Commercial
Our varied commercial insurance packages include coverage for your physical assets such as equipment, computers, buildings, and stock.
Whether you run a small or large business, Kelly Insurance can research your options and offer tailored solutions to ensure your insurance requirements can be met for you.
Liability
Mistakes Happen. Every company can make a mistake at some point. For example, your expertise is relied upon and a negative outcome ensues due to your provided advice. A client can become enraged, call their attorney, and look to you for reimbursement. Protecting yourself only makes good sense.
Seasonal Dwelling
Do you consider your cabin to be your "home away from home" or just a periodic retreat from the bustle of everyday life? Depending on the use of your property, it may make a difference to the coverage you require to protect your private sanctuary.
RV/Trailer
 Trailers are often insured by adding them to an auto policy. Whether you own a motor home, fifth wheel, travel trailer, or park model, we can provide RV insurance that is right for you.
ATV/Sled
ATV's are often insured by adding them to your existing homeowner's insurance policy. They can be covered for physical damage, including theft, and liability. Separate policies are available that not only cover damage & theft but also full replacement cost coverage.
In order to insure your snowmobile for physical damage, theft, and additional liability you must purchase or add them to a Personal Auto Policy.
Boats
Depending on the value of your boat, a special marine policy can often save you money.
We work in conjunction with several insurance providers that specialize in marine policies that will cover your jet ski, sea-doo, motorboat, yacht, or sailboat. Regardless of the type of watercraft you have, we can find insurance for you.
Event
Special Events or circumstances may require extra coverage.
Weddings or gatherings may require additional alcohol liability coverage. Other events requiring special coverage can include Golf Tournaments (Hole in One Insurance) or other sporting events, block parties, conventions, and reunions.
We can help with short term policies to meet your needs.
Notary Public
If you're in need of a document signed by a Notary Public, we have four staff members able to help at any time – either by drop-in or appointment. Please bring your ID for verification and all documents requiring a signature, which must be signed in front of the Notary Public.
Marriage Licenses
Getting married? Kelly Insurance also sells Marriage Licenses on behalf of the Province of Saskatchewan. They are sold for a standard fee of $60 and are only valid for 90 days. For all requirements, please visit:  
Travel
When you travel for business or for pleasure, the last thing you want on your mind is "What would I do if there was a problem?"
Emergency Medical Insurance for North America & Abroad. We'll help you customize the right coverage for your vacation or business travels.
kindersley, sk  S0l 1s0
nikki.c@kellyinsurancebrokers.ca
Call: 306 - 463 - 2628
Toll free: 1-844-221-2628 
hours of operation
Mon - Fri 8.30 - 5.30
Sat 10.00 - 3.00
Sunday - CLOSED